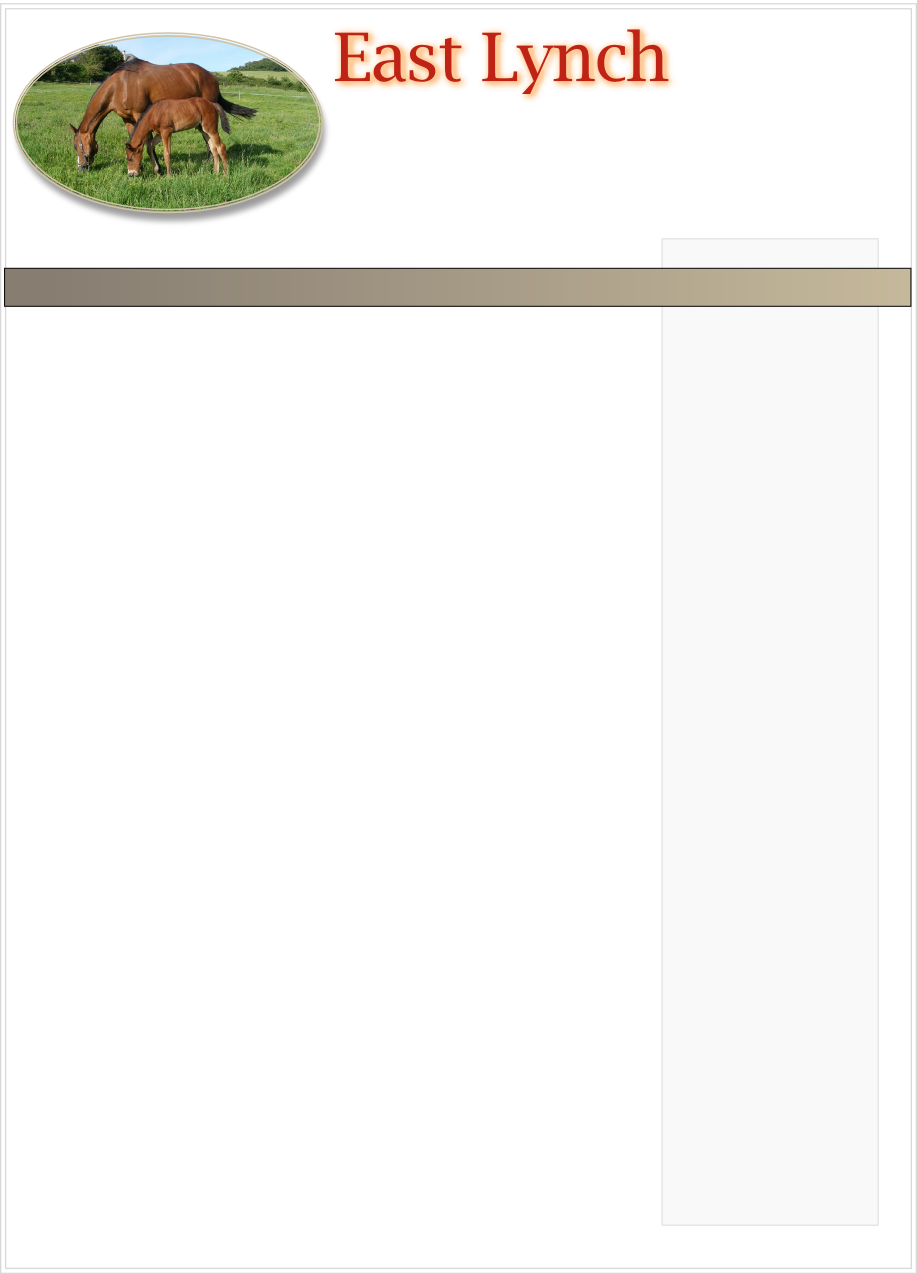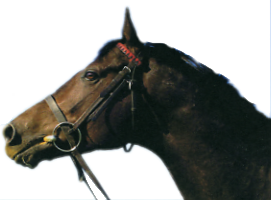 He was a much respected Judge of show horses and ponies and had an exceptional 'eye for a horse'. In 1952 he decided to stand a stallion at East Lynch and purchased the grey thoroughbred horse 'Summer Knight'. Summer Knight was the first of a long line of successful stallions to stand at East Lynch. Others have included Rondo II, Langton Heath, Pardigras, Latest Model, Little Wolf, Thowra and Shambo. The stallions standing here in 2011 are Franklins Gardens and Babodana.
Leslie Scott's aim was to breed horses not just for racing but also for showing and hunting with an emphasis on quality, conformation and temperament.
In 1966 Leslie Scott retired and his son, Derrick, took over the farm and stud. Derrick is an accomplished horseman having ridden successfully in the show ring and graduated to National Hunt racing and point to pointing. Highlights of his career as an amateur rider include riding Mr Tilling's 'Duke Of York' to win the Mildmay Memorial Chase at Sandown Park and two exhilarating rides in the Grand National on his own 'Villay', trained at East Lynch by his father. In the late 1970's Derrick took out a permit to train under National Hunt rules, which he still holds today.
The family tradition continues with Derrick and his wife, Rosie, still managing the farm and stud, helped by their son James. They are very much a "hands-on" team and take pride and pleasure in giving the stallions and visiting mares a great deal of personal attention.
Over the years as well as race winners East Lynch Stallions have produced Grand National Horses, Badminton horses, Grade A Show Jumpers, Grand Prix Dressage horses and Show Champions.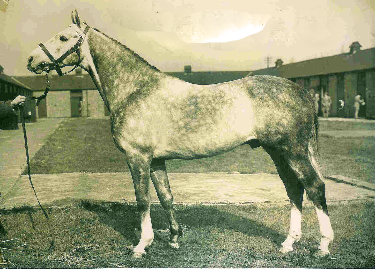 The Scott family came to East Lynch in 1942 from Tiverton where Leslie Scott farmed 220 acres and kept hunter liveries. A keen horseman Les rode in the show ring and was an intrepid rider 'between the flags'. He was leading point-to-point rider in the West Country before the war. In 1939 he trained and rode three horses - Silver Shoes, Sonny Jim and Allen, to win sixteen races.
History of East Lynch Stud